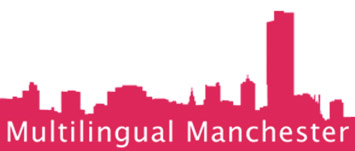 Multilingual Manchester
Guidelines for blog contributors
The MLM blog is an open and pluralistic forum that invites contributions and opinions from individuals on new directions in research, social engagement, education, and policy on multilingualism and language diversity. We welcome contributions from academics, students, practitioners, officials and civil society representatives.
– Contributions must be relevant to MLM's general mission statement of promoting awareness of language diversity and multilingualism
– Statements should be evidence based, and must not contain any material designed to purposefully cause offense.
– Posts must be limited to 1,000 words.
– The author's identity must be independently verifiable
Contributions can be sent to mlm@manchester.ac.uk with the subject heading 'blog post', or to one of the editors.